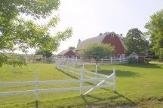 Welcome,
Thank you for stopping by Walter C. Kaiser Jr.'s website. This website has been created in order to help people who might be interested in finding out about what Dr. Kaiser has written, or for those who are interested in contacting Dr. Kaiser to speak or to contribute something in a writing project. You will find an up-to-date bibliography of Dr. Kaiser as well as a shorter list of his major contributions in monographs. We will also to post a calendar of Dr. Kaiser's speaking schedule. This changes often though and probably won't be as up to date as we'd like! The staff here at Kerith Farm does its best to keep up with him, but he seems to always have a lot of things going on at the same time!
Walter & Margaret Kaiser
Dr. Walter C. Kaiser Jr., an evangelical speaker, holds to the truths that the Bible is inspired and inerrant. He uses hermeneutics rooted in grammatical-historical methods. Teaches Promise Theology using expository preaching methods that focus on the meaning and messages of the biblical text, especially that of the Old Testament. Dr. Kaiser's love of his LORD, Jesus Christ, his knowledge of the whole biblical text, and a God given gift of humor make Dr. Kaiser a sought after evangelical speaker and Christian author.
When Dr. Kaiser isn't traveling and speaking he can be found at his farm, Kerith, in Wisconsin. Having grown up on a farm in Pennsylvania, Walter loves the farm life. He is an avid gardener and enjoys spending free time on a tractor.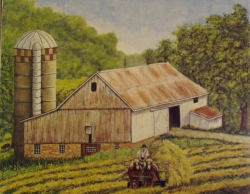 Margaret, an accomplished painter, loves to use farm scenery for her painting's subjects.

Together Walter and Margaret share their home with two of their children, their son-in-law and five of their grandchildren. To add to the excitement of Kerith's family farm life they enjoy watching their son-in-law and daughters' llama herd.